The Hornet's Datscha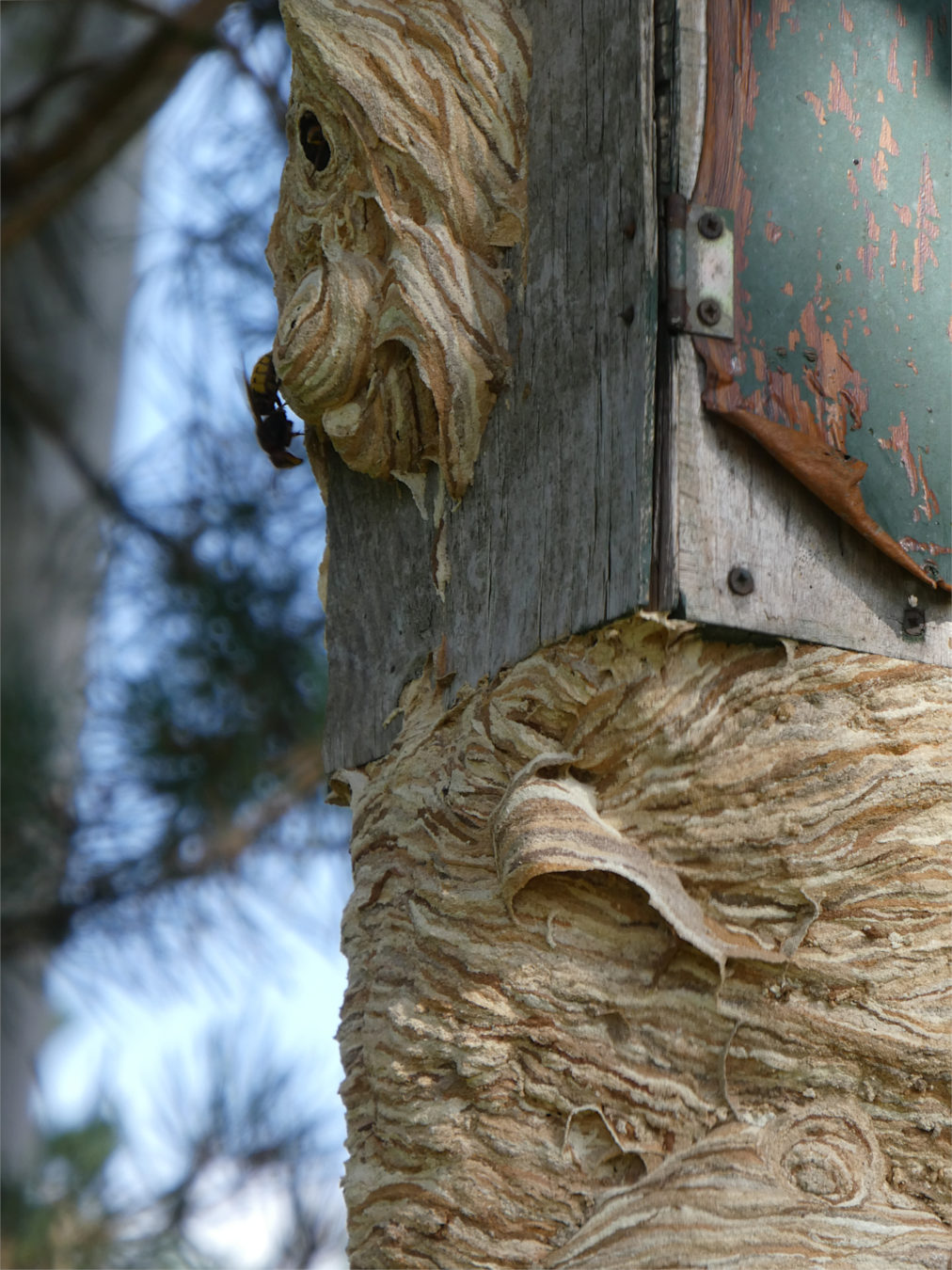 Absolutely amazing and incredibly fast: in just 6 days, the hornets, having conquered the pine tree's birdhouse straight after the sweet cherry season, have built a fantastic annex: Welcome to the hornet's Datscha!
I wonder how this will go on … with the fair weather season extending into at least two more months. Hornets are a nocturnal species, yet in the mornings and in the early afternoon, the sounds of their nesting activities are loudest: a permanent rasping accompanied by the buzz of wings. Nice idea, to install a microphone at a close range – well, it won't be me who's doing that!
Which type of hornet may this be?
View with the former bird house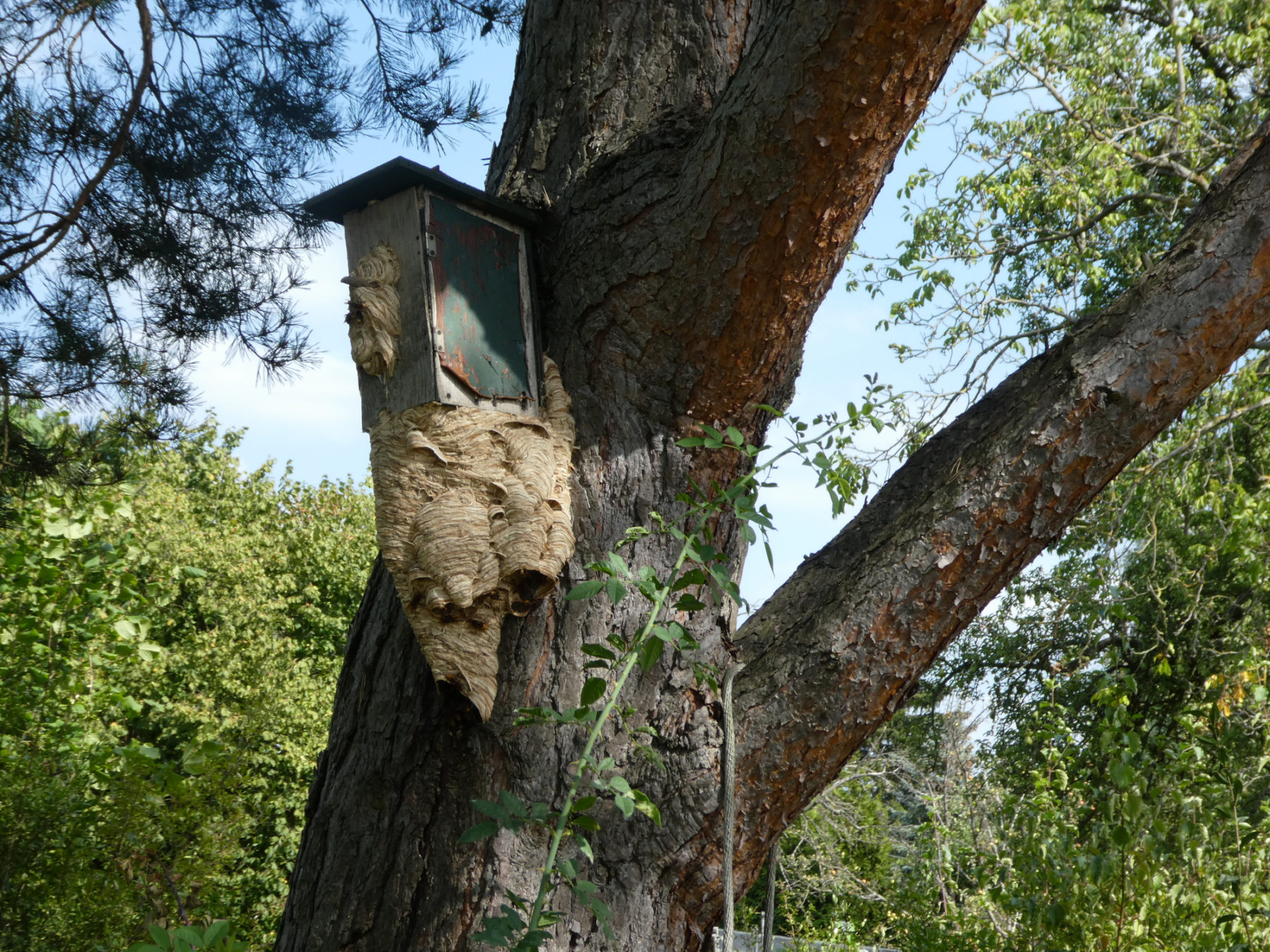 This post is also available in: German