OrchardFruitRadio: Open Call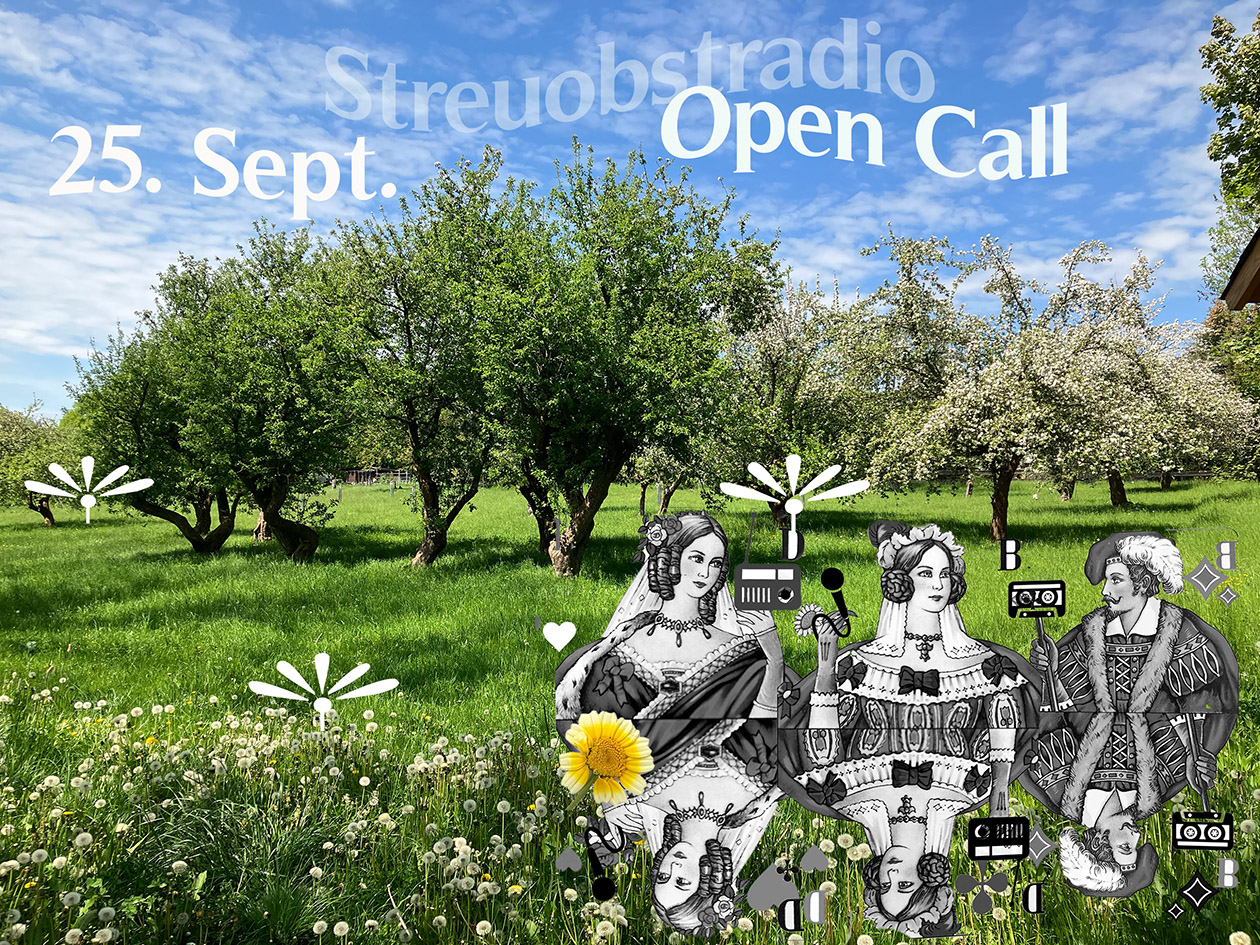 Autumn comes in green and red and golden, rich in scents and tastes, a time for the gathering and sharing of fruits and experiences. With Streuobstradio we want to celebrate this harvest time in sounds and stories amidst the trees of the historical orchard close to the Big Pond in Altenburg, Thuringia.
From 2 to 6 pm on Thanksgiving Day, October 1, 2023, we will be broadcasting directly from a Thuringian orchard. What is this sound of apples dropping into the wet grass? Of the spores floating amongst pollen and dirt? What recipe did your grandma use for her plum jam? What are sounds of the pleasures of harvesting the goods of the garden? Datscha Radio wants to find out – and needs your radiophonic autumn treasures!
This post is also available in: German