Taipei's Flower Market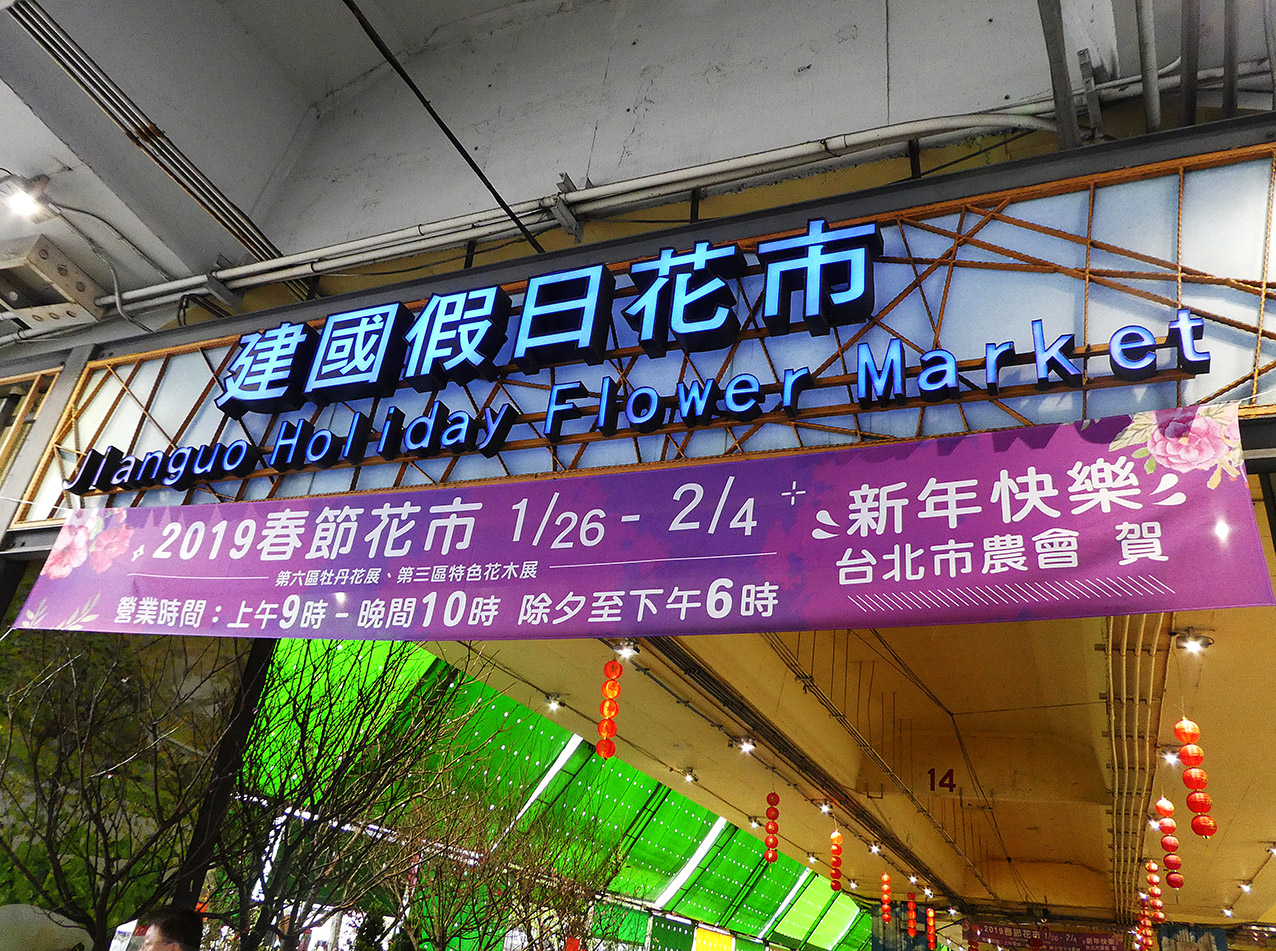 Taipei's flower market is located under the protective rain shield of a flyover about 100 meters from Daan Park. It's Sunday, but the hall is not too crowded. White arrows on the ground direct the flow of the masses into the right direction. So, first look at everything to the right, and on your way back onthe left. Hasty lane-changing leads to a little confusion, but is possible. Almost everything is here to discover : Water-steam machines, fertilizers, garden tools, soil, aquarium supplies, young dogs (in pink cages), seeds, pots and vessels of all kinds and of course flowers and plants for house and garden, mainly the latter.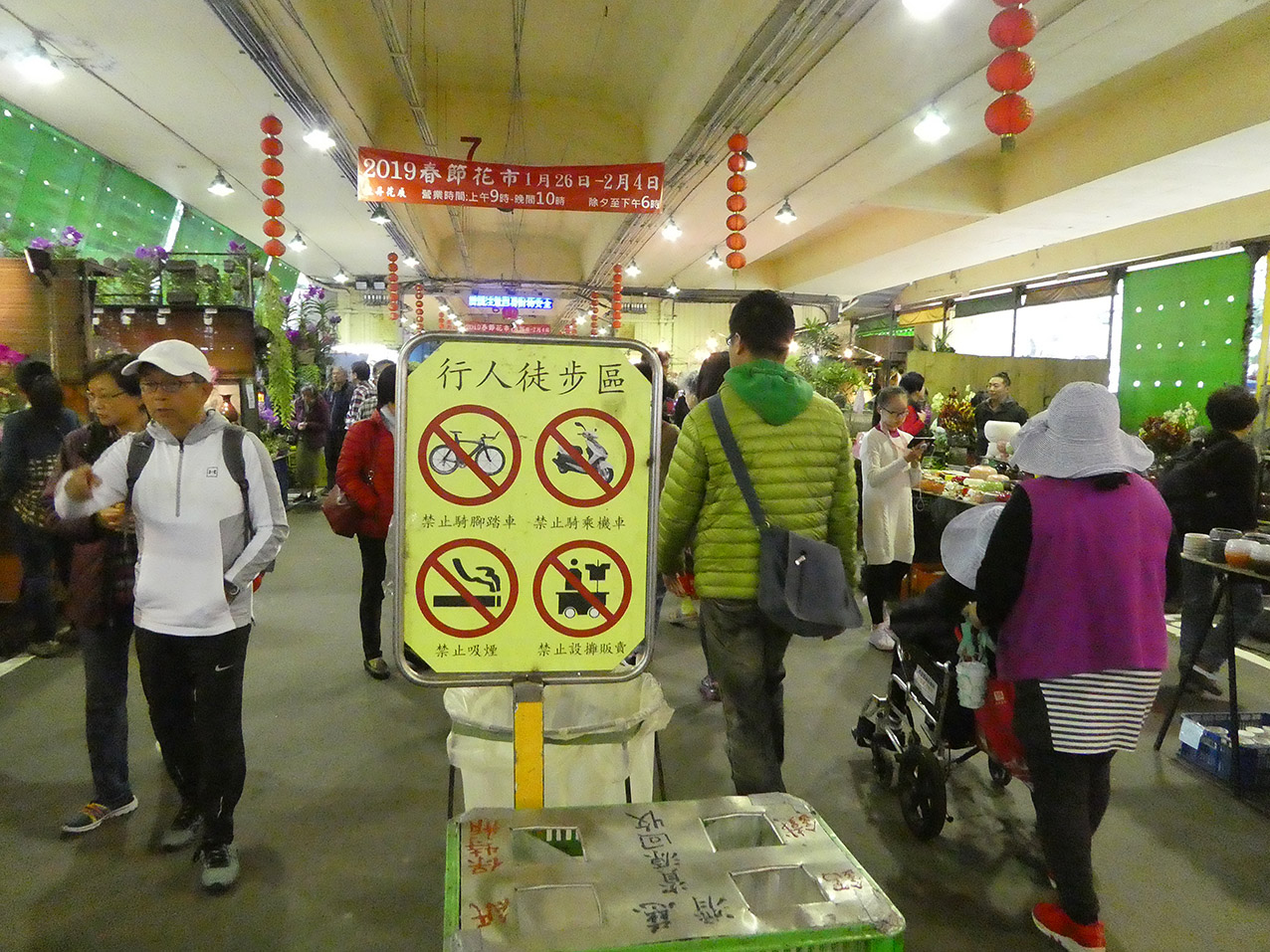 One thing that strikes me, is the relative silence in comparison to the London flower market: no barkers, no screaming, not even with the countless special offers for orchids. I am glad that I am not an orchid specialist, otherwise I would have shed tears of delight. There are exquisite selections of "lady's slippers", young plants of special varieties, cascading flower stems in light yellow and aubergine, darkly speckled pharynxes, mysterious root pieces and lots of smaller "home plants" from 50 TWD (ca.1, 60 Euro). The prices for more splendid specimens go from 200 to 450 TWD and I feel very tempted.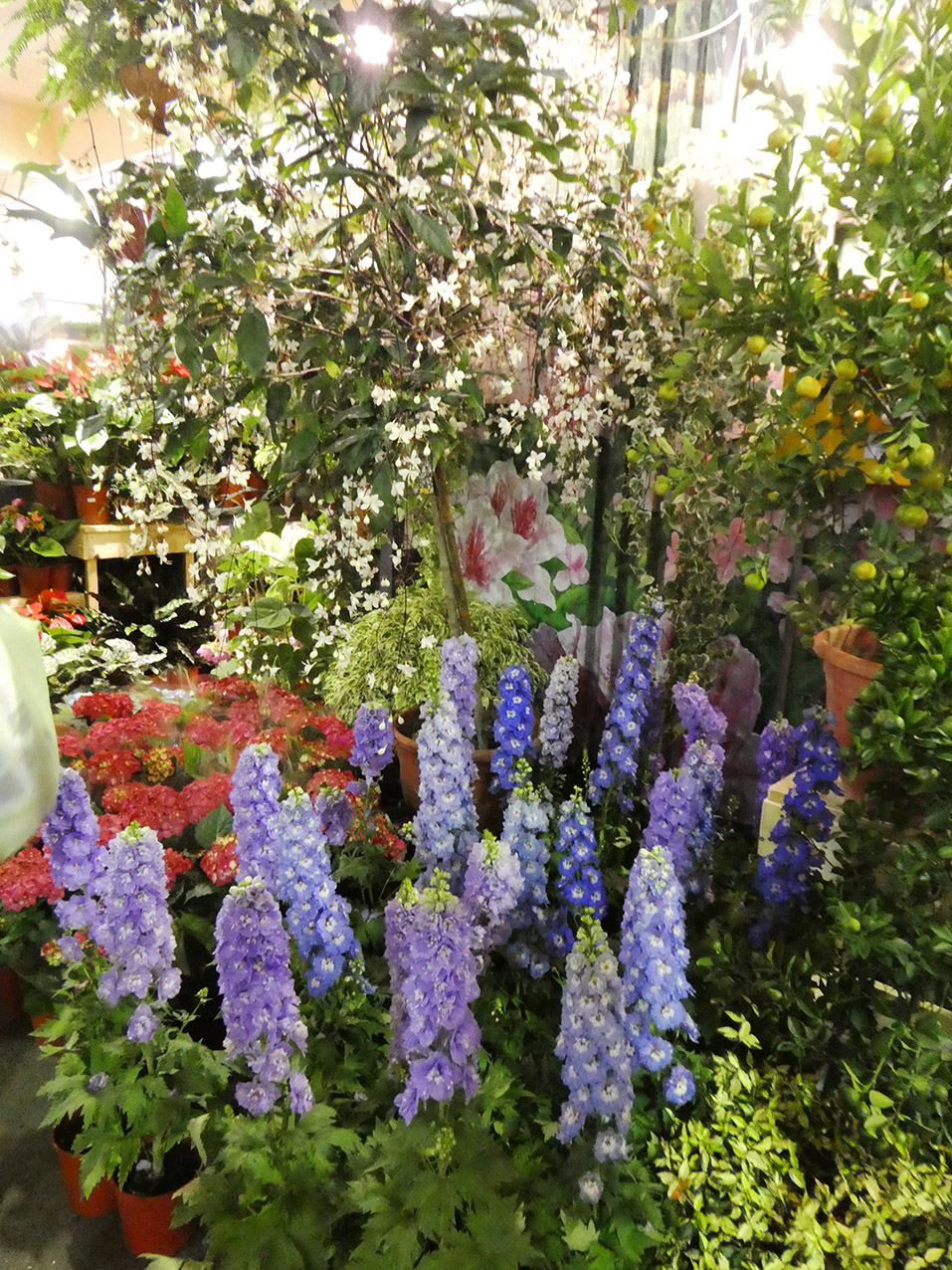 Roughly speaking, the flower market can be divided into the sections orchids, succulents, ferns and epiphyts, camellias and bonsai (they really don't belong together, but they are often grouped together), plants for the herb and vegetable garden and "showy perennials", among them above all asters, pericallis and tailflowers as well as snap dragon, some roses and delphiniums. The stalls offering western spring flowers attract evidently delighted woman customers: There are hyacinths in full bloom and bulbs of daffodils. All of these are comparatively expensive.
Taipei flower lovers also seem to share an obvious liking for decorative Chichi, especially in aquaristics…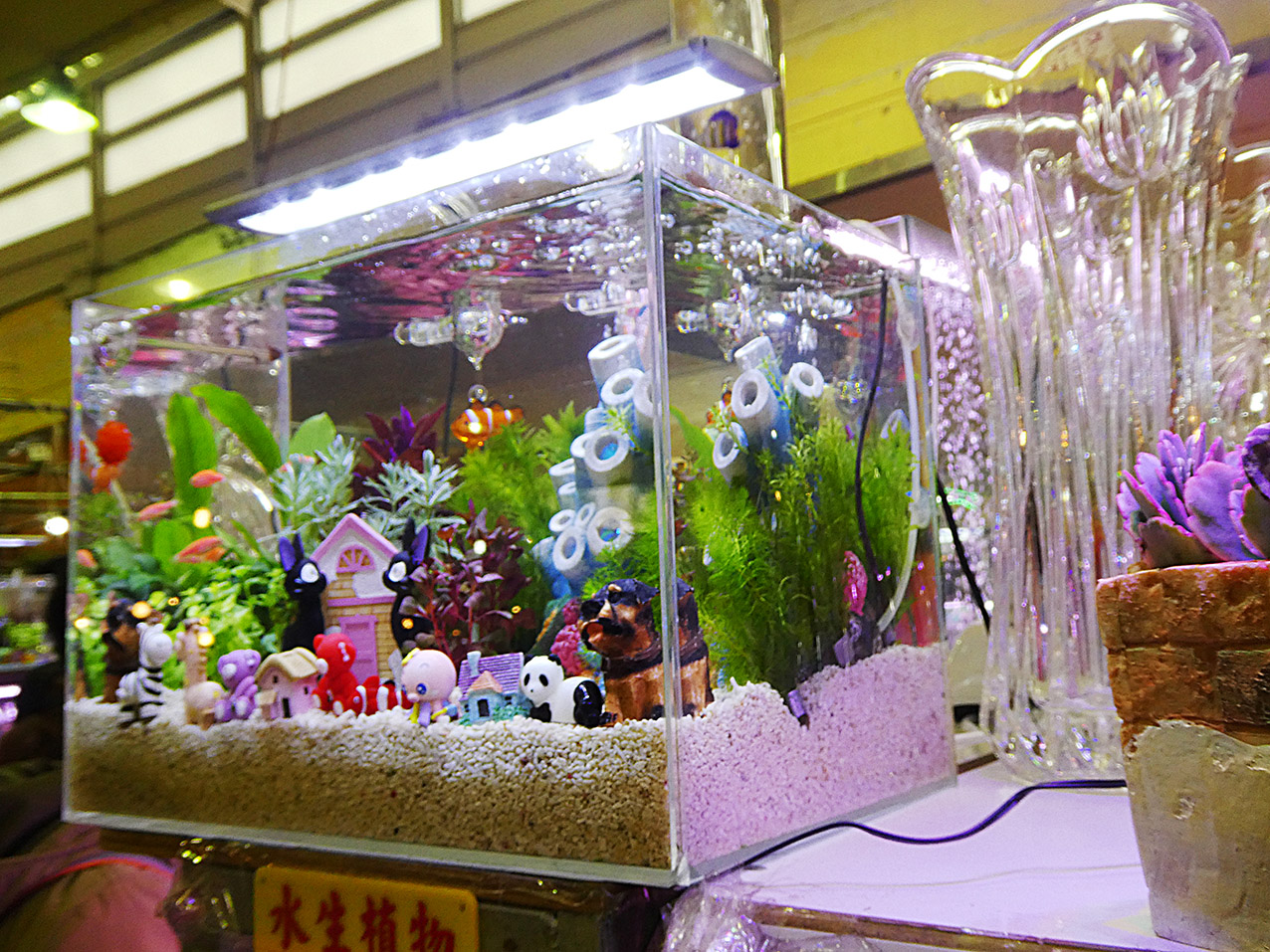 Coming to seeds, I search for Asian flowers, but there's nothing there. Maybe because everything grows here almost by itself? The assortment – apart from garden vegetables – is almost the same as in Western stores, although a bit more limited: sunflowers, cosmea, Sweet William, autumn asters.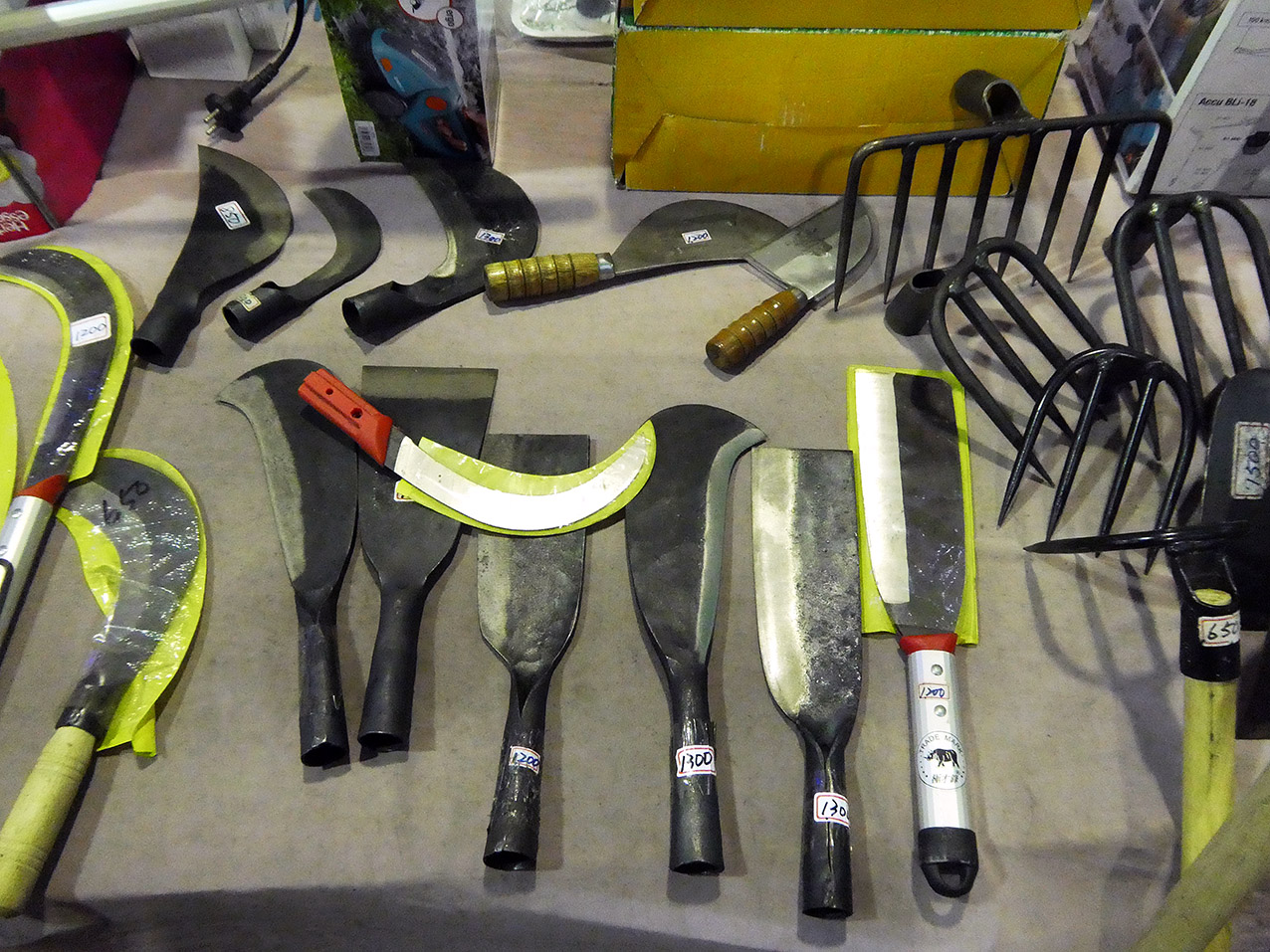 Garden tools are a story for themselves. To my astonishment, Western product names are abundant. Yet, much more interesting are the super-stable steel rakes, garden knives and shovels, which lie heavy in my hand and unfortunately would increase the weight of my suitcase considerably.
Tea is also sold: First, by the cup, being filled from huge steel vessels, secondly also in packages. Happy, I cram 300 grams of Oolong into my bag.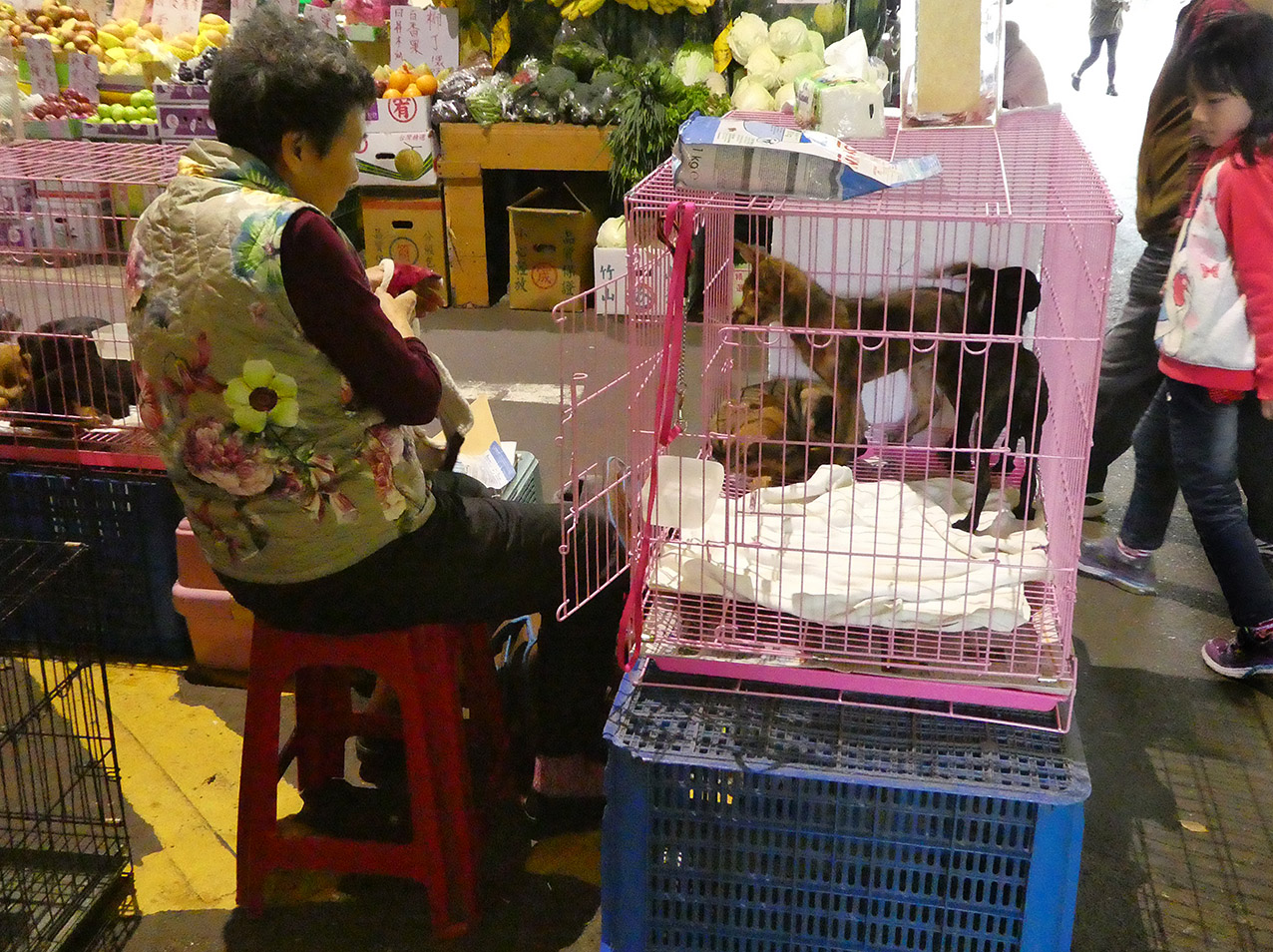 In the middle part of the hall, young dogs (and cats) are sitting in cages and I feel sorry for them. The seller tries to pull one of them out for a potential customer by grabbling its paw, and it seems to me that the animal here is viewed just as a living object.
In general, the dogs being walked here in the streets are often adorned with extravagant hairstyles and/or clothes. Being a dog groomer seems to be a profitable profession in Taipei. Also, it is not uncommon to transport dogs in buggies, for whatever reason..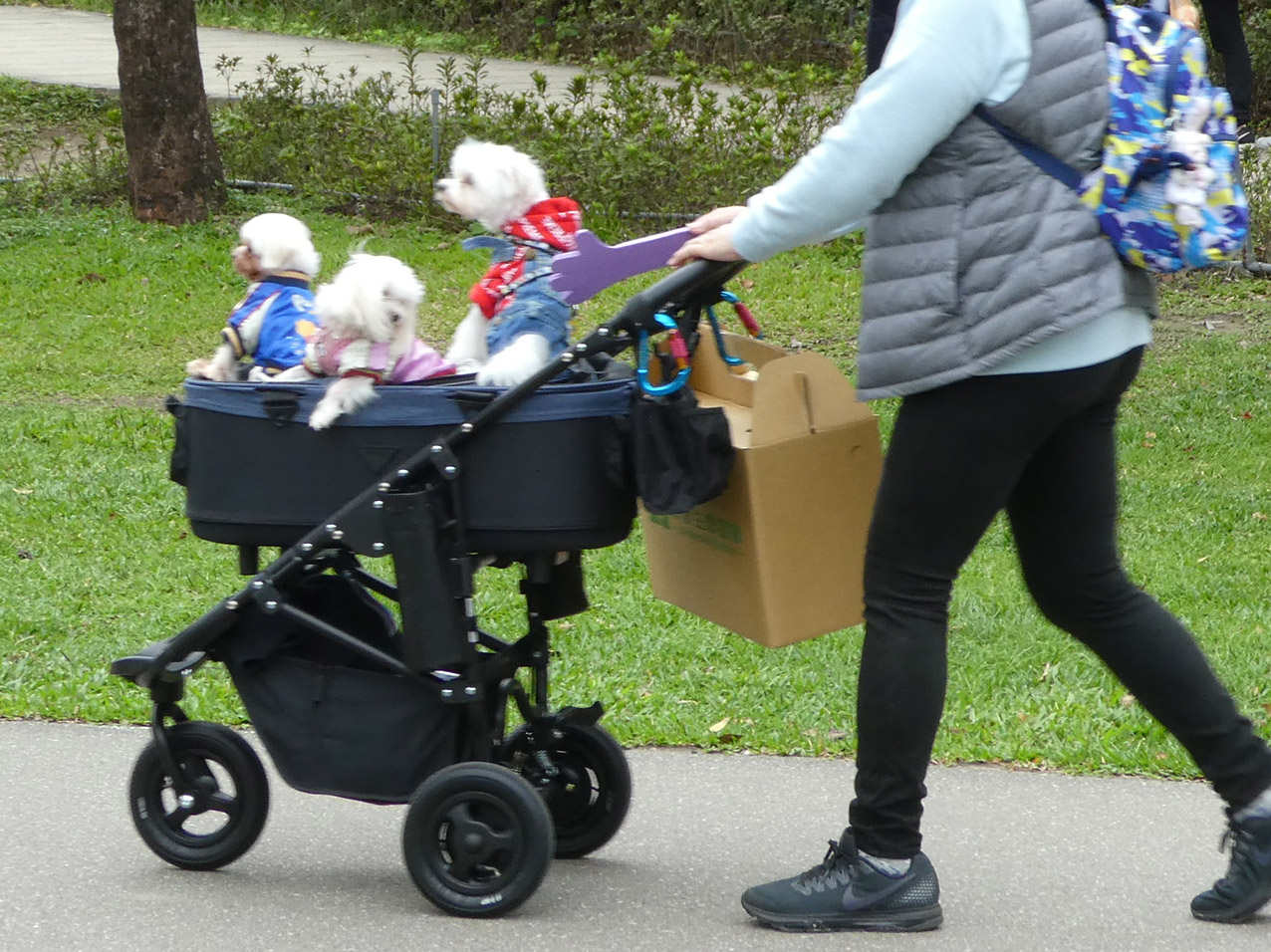 This post is also available in: German