Radio Art on Goethe Blog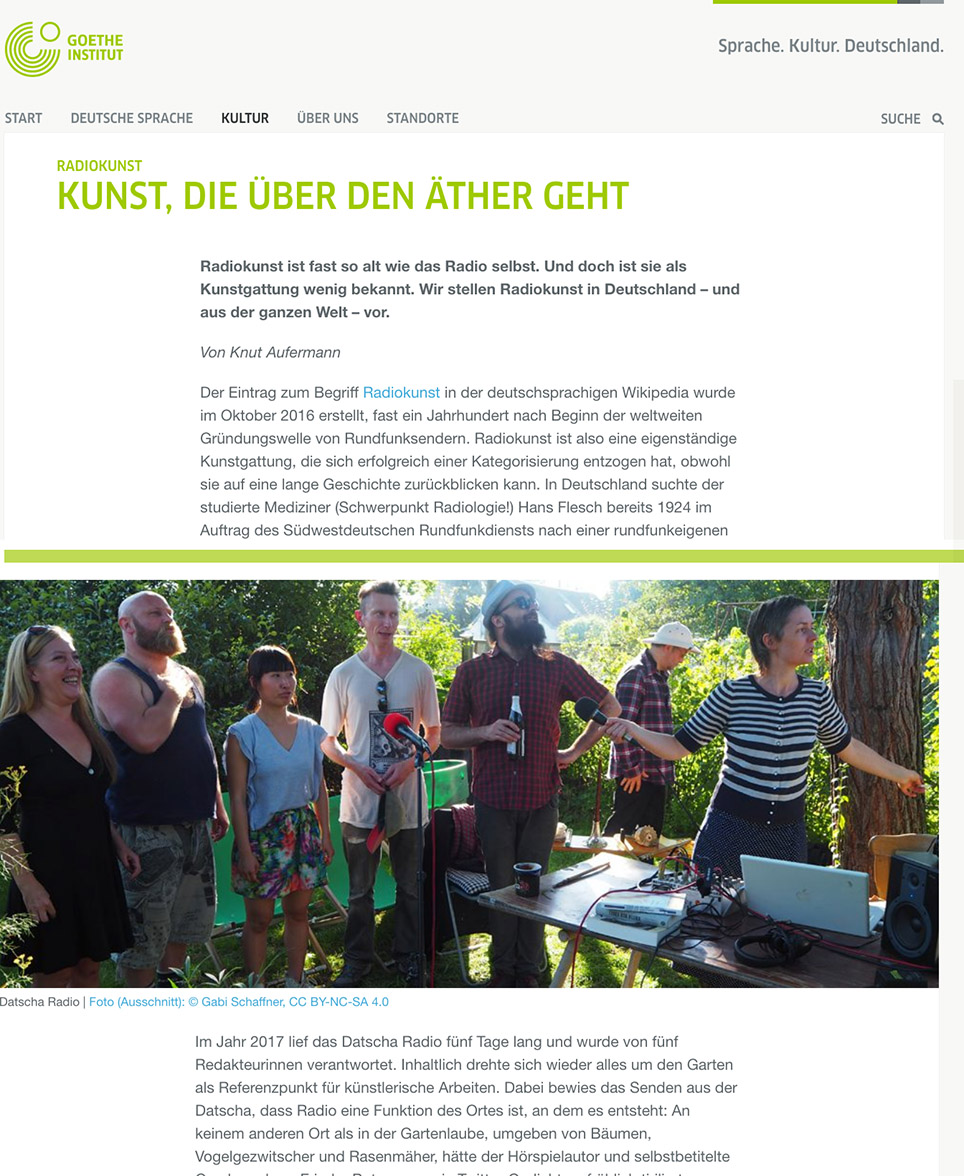 Image: Collage from Goethe blog

Online since today on the blog of the Goethe-Institut Munich: "Art through the ether", a short narration of radio art history, written by Knut Aufermann. Datscha Radio is happy to be featured there in picture and sound (by and with Frieder Butzmann), in addition to a number of parallel projects and/or institutions promoting radio art. Auferman's text gives the reader a good overview of the beginnings, alternative modes and various manifestations of this art practice, and it is a pleasure to read it!
Therefore here, not many words, but the link to the English version: https://www.goethe.de/en/kul/med/21324932.html
About:
Knut Aufermann, born 1972, lives in Ürzig and works internationally as a radio artist, musician and organizer. Since 2005, he has worked with Sarah Washington under the project name Mobile Radio at events such as the 30th São Paulo Biennial and documenta 14.
This post is also available in: German