Theme Day I, 25th August: Hortus Politicus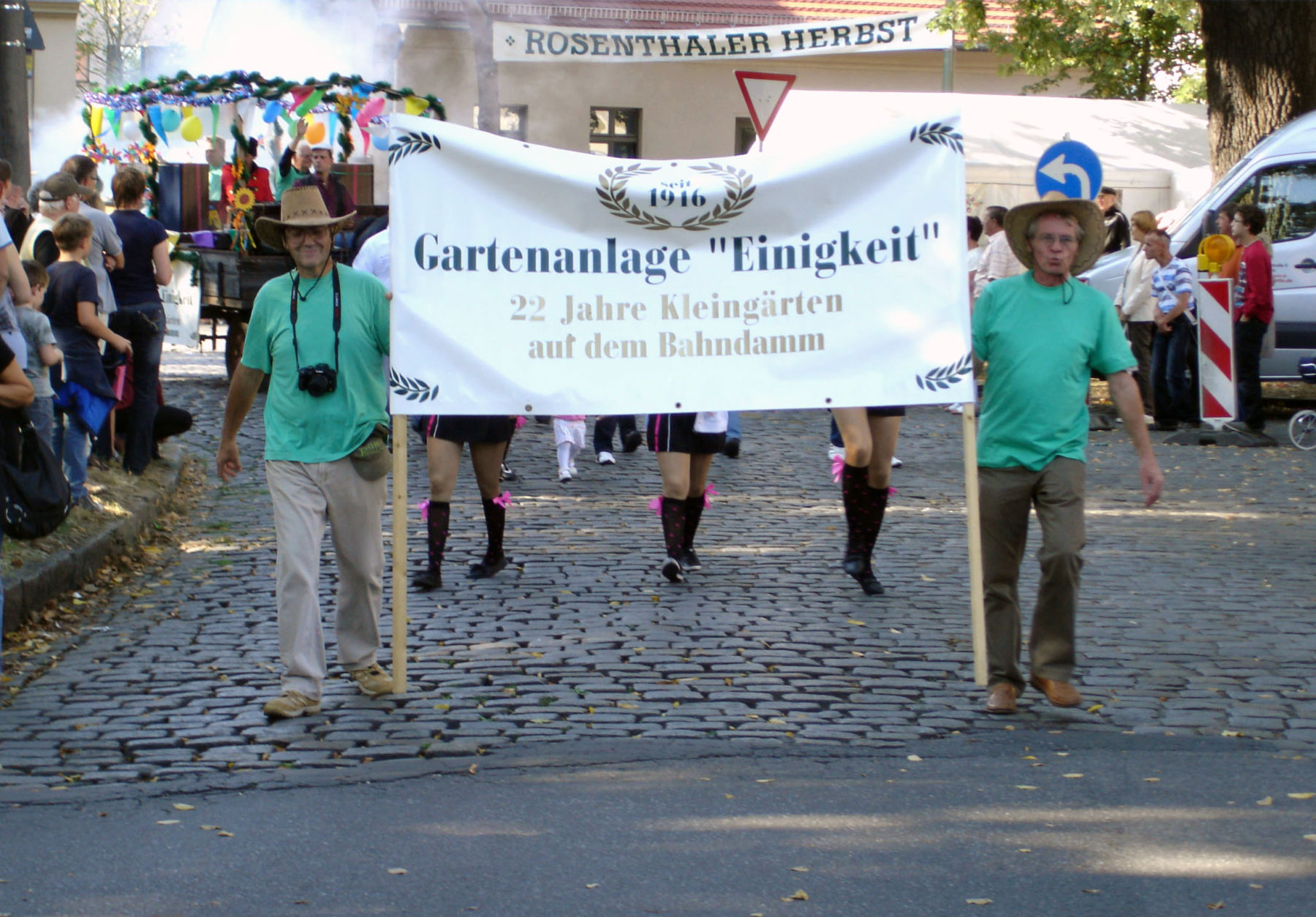 Photo: Peter Ihlenfeld 2012
The garden has always been a mirror of social conditions and power structures. And as diversified a society might be as varied are its gardens. On this day, Hortus Politicus, we'll examine the existing multiplicities, get to the bottom of them, shed some light, question them and allow them to be heard.
Gardens can be radical or tame, wild, art for art's sake, activist, or politically correct. In any case, they mirror the human's relationship to nature, a relationship whose boundaries now need to be renegotiated: not just with regards to urban landscape politics or the economics of industrial agriculture, but also in terms of our language, voices, bodies, whether already in practice or as a vision.
Editor: Shanti Suki Osman
Datscha Radio's "Hortus Politicus" opens the festival programme with a round of singing at 12 Uhr by the Hidden Stories singers!
Information about all of the shows including times can be found in our program plan. Here's a brief overview:
12:30pm: Discussion at Midday about the future of allotments: Berlin is changing rapidly, and so are its garden allotments! Will they be turned into building land, or will they end up as real estate? Will they survive?
With: Jürgen Helms – Chairperson, Einigkeit e.V., Stefan Gelbhaar – MdA, (asked), Dr. Achim Friedrich, Lenné-Akademie for Gartenkunst, Günter Landgraf, President of the Allotment Garden Foundation, Berlin (Landesverbandes Berlin der Gartenfreunde e. V.) and other guests.
The Carte Verte provides time & space for any garden friends of the 'Einigkeit' gardens who are interested in radio making. Furthermore ArchieArchive and Marold Langer-Philippsen pay us a visit, freshly arrived from Bratislava.
4pm: The sound poet Dirk Hülstrunk from Frankfurt will be with us: Black and white Gardens. Between white noise, black block and grey wordweeds in the cracks.
5pm: Schlossgärten. Helen Thein in conversation with curator Katrin Schröder about the difference between baroque and landscape gardens.
6pm – 6:30pm: Kate Donovan and Ryan McFadyen introduce their Project Greenhouse Emissions.
6:30pm – 8pm: Hidden Garden Stories with Shanti Suki Osman. This special garden edition includes interviews with community garden empowerment projects.
8pm: Pop and Parsnips. Musical radio stories. The Fred Frohberg foundation is not only home to Berlin's old radio museum, but is also a trove of East German Music. The son of the old time Schlager star – Frank Frohberg, tells us more.
9 pm: Composer's Garden: An interview with the artist Künstlerin Nathalie Anguezomo Mba Bikoro about her sound piece "We built the Kilimanscharo", the language of plants, colonial histories and a plant that eats sheep.
10pm: Through The Grapevine. Feminist Electro Pop Duo Late Nights In Squat Bars (Shanti Suki and Dafne Della Dafne) provide a DJ set, selecting their favourite tunes from the feminist electro and global pop scenes world wide.
11pm: Guest Stream from Graz, Austria. With: art and radio activists (Reni Hofmüller, Marlies Pratter, Christine Braunersreuther, Eva Ursprung, Margarethe Maierhofer-Lischka) from Graz telling us about their favourite green spots and the planned Mur power plant.
12am: Surprise de Minuit….and then: The Nightloops with international compositions linked to political gardens, nature and environments.
This post is also available in: German