Gilded in Green: Open Air Radio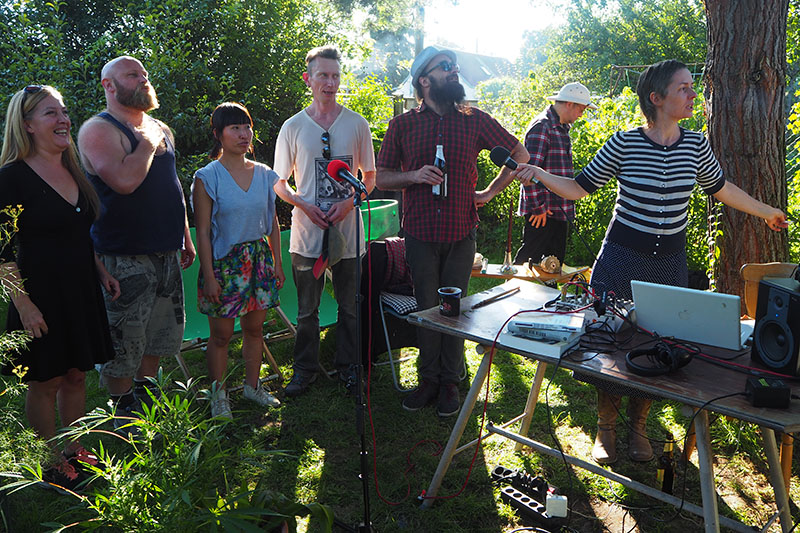 The weather was just too fabulous and we moved our studio outside under the tree. Featured artists this Tuesday were Frieder Butzmann, Rosanna Lovell and Hannes Wienert.
There was an improvised choir and, at dusk, Silky and Pete made us stomp our feet with their "Boogie in the Mud"-tunes. We loved all performances and the mosquitoes loved us too.
More picts to follow, and yes: Datscha Radio has finished by last night! There'll be another post about this and all our thanks maybe tomorrow. Bear with us, we just returned back into the city from taking the studio apart.
This post is also available in: German