"Porticulture"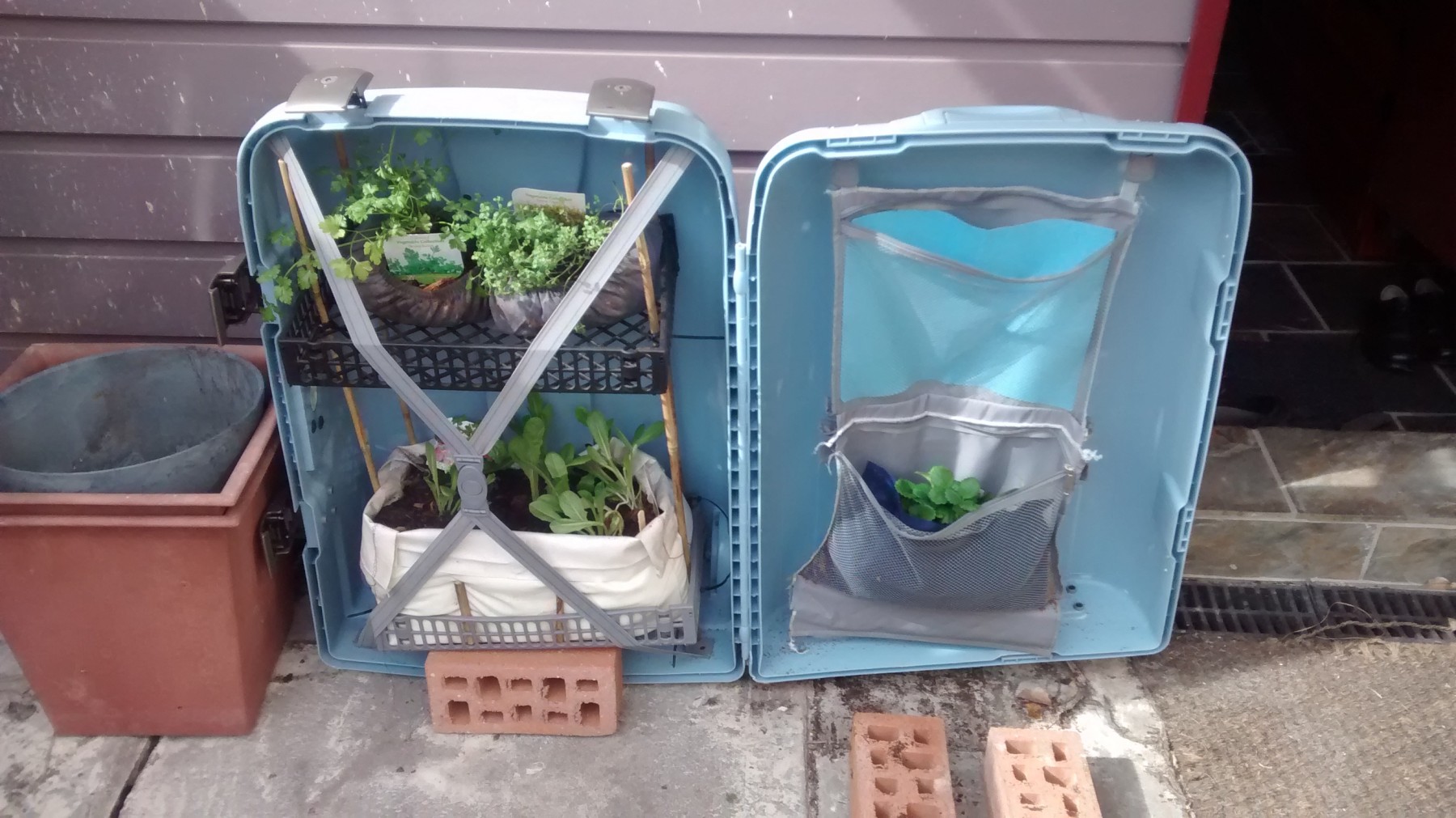 Travelling with plants: The Australian radio and sound artist Sophea Lerner travels with a suitcase fitted for the transport of garden plants.
A moveable feast, Porticulture grows where you go. A nomadic community garden for a nomadic community. By packing a garden into a suitcase I hoped to unpack some of the tensions between living a very mobile life and the necessity of grounding in place a garden usually requires.
Porticulture mobile garden was planted during Time Place Space Nomad residency New South Wales, Australia, 2014.
https://sophea.phonebox.org/
Sophea Lerner is an Australian sonic media artist/researcher & broadcaster. She combines personal, mechanical, edible, spatial, digital and telephonic networks into dynamic, flexible & open architectures exploring sound in public space & shared listening.
This post is also available in: German