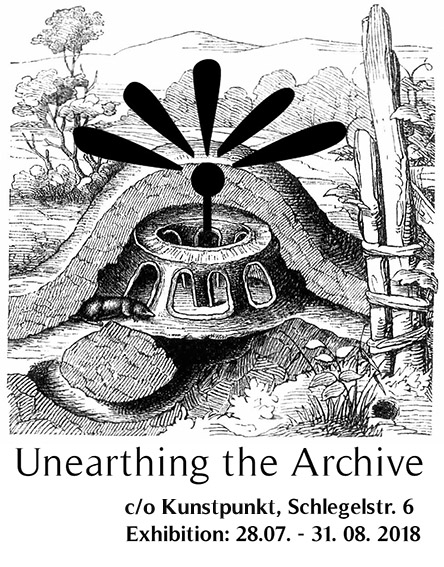 Ab 28. Juli in Berlin: Datscha Radio – Unearthing the Archive
Nachbarschaften, Netzwerke und Radio – allen gemeinsam ist, dass die feinen Fäden ihrer Verbindungen nur als zeitlich begrenzte Ereignisse sichtbar werden: in Festen und Festivals, in Austausch und Unterstützung. Ihrem Wesen nach sind sie organisch, können sich ausdehnen, zusammenziehen, teilen, sie brauchen Pflege und Wege… ähnlich einem Garten, dessen Bewohner*innen ober- wie unterirdisch in Kontakt stehen.
Datscha Radios Installation "Unearthing the Archive" spürt dem "Untergründigen" und dem Gemeinschaftlichen dieser Netzwerke nach. Für die Ausstellung im Kunstpunkt erdet und ordnet Datscha Radio seine Archive neu und bringt sie zum Klingen.
"Unearthing the Archive" sendet performative Perlen, sprachliche Substanzen und Musiken aus dem Mikro/Makro-Kosmos humaner wie pflanzlicher Nachbarn. Zwischen Maulwurfshügeln und mobilen Radios bieten Liegestühle und ausgewählte Shows im Randommode den Besucher*innen Gelegenheit es sich bequem zu machen und zu lauschen.
Die Gruppenausstellung "RAUMOHNERAUM #3: In The Neighbourhood" im c/o KUNSTPUNKT Berlin ist Teil einer Ausstellungsreihe, organisiert vom Netzwerk freier Berliner Projekträume und -initiativen e.V.
Datscha Radios Unearthing the Archive wird realisiert von Gabi Schaffner, Kate Donovan, Niki Matita und Helen Thein.
Weitere Aussteller sind:
NomadicArt
Camping Academy
Ira Hadzic & Kevin Ryan
Read More