Otro Pequeño Diario: 16-17.3.2018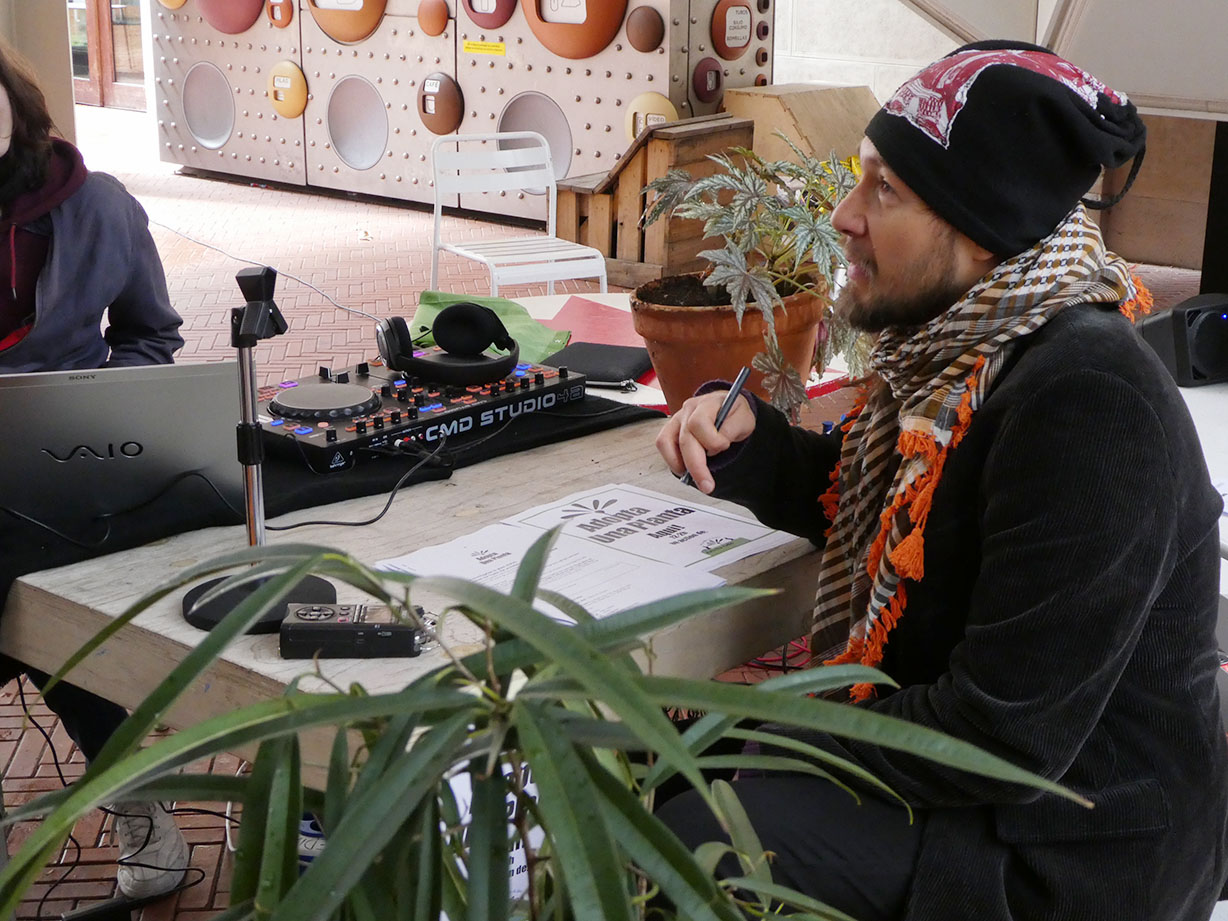 16. Marzo 2018

19:30 Visit to the Humus Film Fest, a brilliant idea! 16 short films in 4 categories about urban gardening: Experimental (missed but one half of the last one), comedy, documentary, fantastic.
Some glimpses here: pole dance with potted plant, hilarious GoT-adaption, Esta es Una Plaza selling veggies as drugs (won a prize!), french refugee gardener (best in the category of docus to my mind), rapping youngsters, compost zombies, lots of food… Alberto Peralta doing fabulous moderation (they also won the fantastio prize – dealing carrots – ), craft beer, running into Elena and Carolina of Radio Hortelana.
22:00 Walking home (sounds of helicopters and police cars. Pondering about some evident links of (Spanish) popular music/movie culture to urban gardening… I think this is different in Germany. Also: a definite emphasis on action. Taking a mental note to ask Señor Peralta. Seeing this: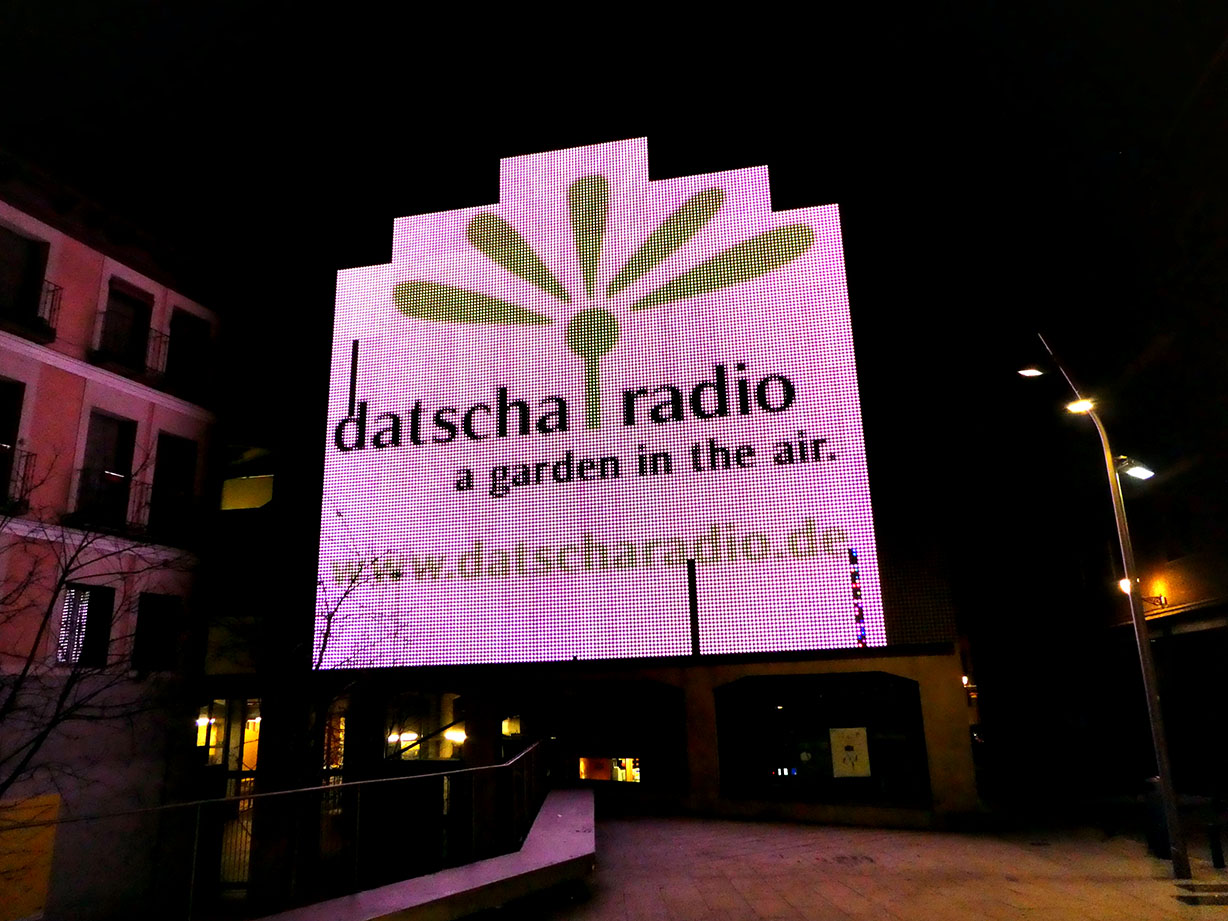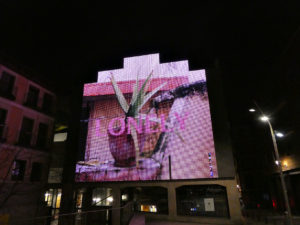 22:15 Editing new Madrid sound field composition for the performance next day.
1:00 Sleep
17. Marzo 2018

8:00 Coffee (3)
Weather check: devastating. It is raining and cold. I don't know how many times I have been told now that Madrid people hide at home when there is rain outside.
10:00 Dressing while bouncing the new piece
11:00 Setting up the Oficina des las plantas sin hogar with Alberto Garcia and Rosalia. We use the plants from the cantina and the security office for decoration, it looks great!
12:00 Rain subsides. Sounds of a Demonstration in the nearby streets. Medialab is swarming with mothers, babies, media and video workshop participants. A lady wants to adopt the "security plant". No es possible. But we get an interview about one of her favorite plants. Times passes with some more interviews. People are interested to adopt but most of them "forgot" to bring plants.
1:00 Start of performance, all goes well. A sparkling gem in the the new piece is a song about flowers sung by Romi Casiles' grandma, Elvira Margarita Sturla. There's beer and tortilla chips and a señora comes and donates two plants, a very grown-up "bad mother" and an adolescent dieffenbachia (surprise?). She also wants to take "Dark Securita" home, but I can only offer her a can of beer. A friendly guest, Fernando, consents to sing a melancholy song from Argentinia for Datscha Radio's singing pool collection. Comida con mis ayudantes.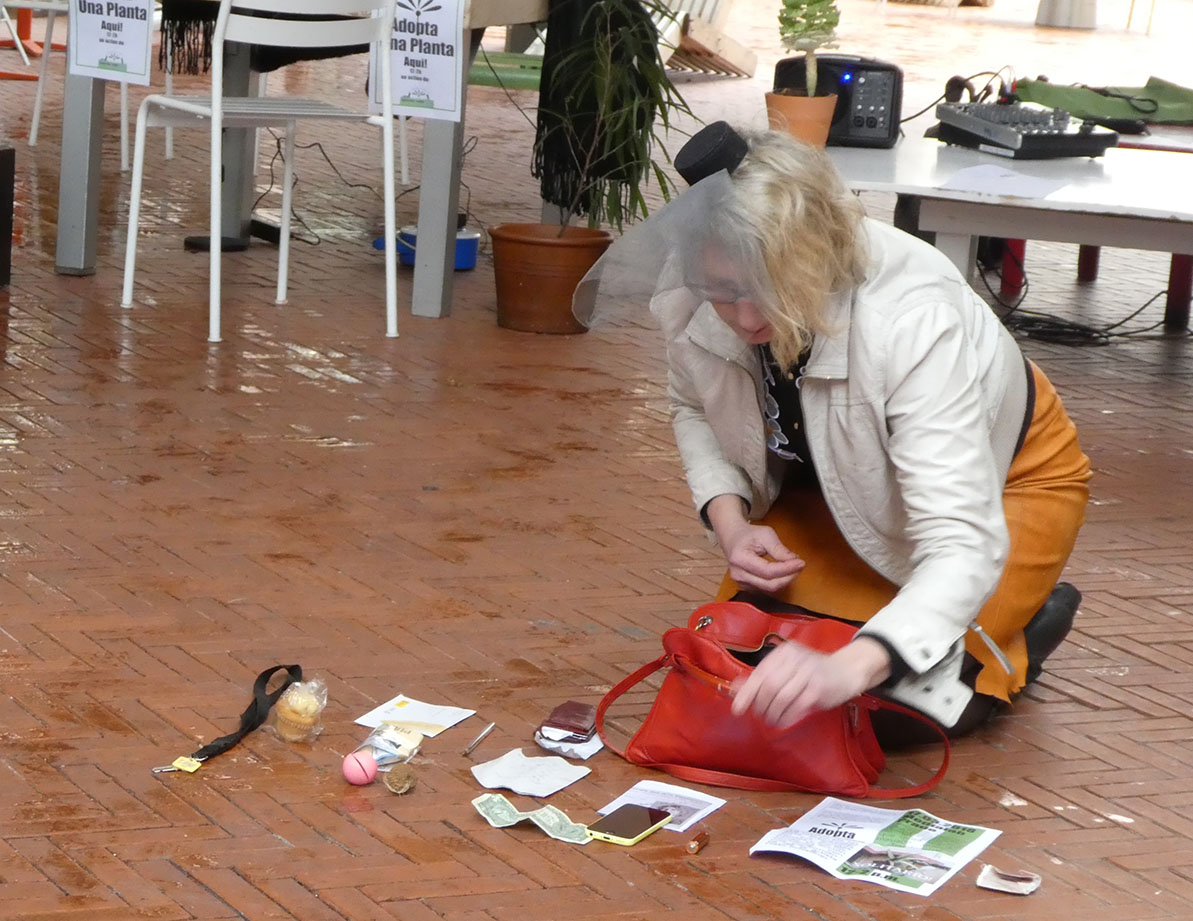 16:00 Knocked out by the two glasses of excellent wine received with my food and in need of a siesta. Watching a SF-movie about life after dead with Robert Redford instead.
18:00 Idle research in academic papers. Using keywords around "garden", "dependency", "permeation" I come (next to "Species, Historicity, and Path Dependency" across the psycholinguistc term of "garden-path-sentences", its German equivalent being the "Holzwegeffekt". Anyway, this is about misleading grammar structures and the different ways in which these can be interpreted and/or "parsed" by the reader. I think of the straight paths in the gardens here in their combination with the frequently met labyrinths … Can we also understand/"parse" garden designs as a language… l i k e a language?
19:00 Sort the pics for this entry.
This post is also available in: Englisch