Biotope-Improvisationen and the morning after …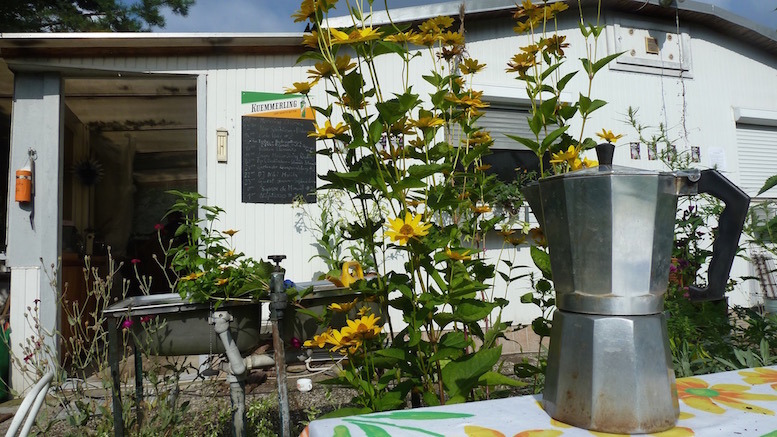 foto: Helen Thein
Dear all, this a quick letter from the breakfast table at Datscha Radio 17. Cloudy sky, sun rays coming through and an early phone call from the streaming tech master AB: There is still an issue with our nightloop stream not having been played last night. We sincerely apologize!!!! This minute our studio tech gulps down his coffee to check and fix this problem.

For all Open Call artists whose works were not broadcast last night: We have the loops archived and will make up for it.
So far we had absolutly fabulous days here at the Datscha. Yesterday tons of guests were streaming in, we had fish and tomatoes and BBQ (based on donations); we had super great live concerts with SchnickSchnack and Kasia Justka's "Singing Kitchen", talks and interviews before and even cat Augustin finally received its favorite wet food.
We are late in our schedule to upload pictures, we know: Be are too busy at the moment.
For today our acoustic radio garden habitat will unfold into different scenarios of improvisation as our editor for today, Verena, had to stay at home with a severe flu. Just now Kate arrived and fills up our enormous espresso machine, more sun lighting up the kitchen, telephone advice being given in the studio and now we will go and prepare our first live show of the day, the Morning Chorus, at 11 am. Back soon, Cheers,
Gabi
This post is also available in: Englisch