Am Start…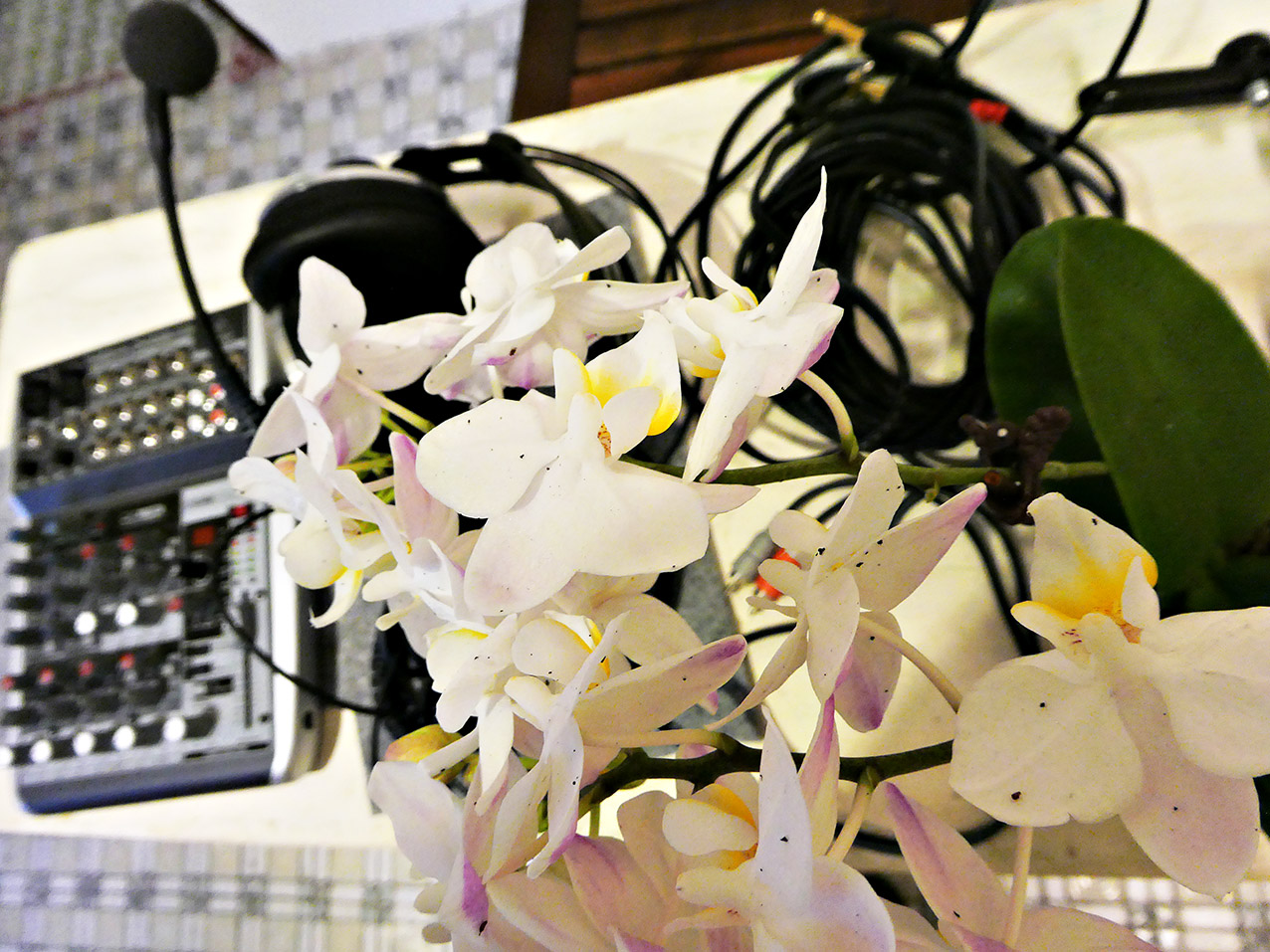 (Übersetzung folgt) For the next seven weeks, Datscha Radio will plant its 'radio day' each on a different week day, progressing from its first broadcast on Tuesday, the 22nd of January. The location will be my terrace in the Artist Village of Treasure Hill, Taipei, Artist Studio No. 4.
I am happy to say that I have the great luck to collaborate here with the Italian ethnographer and experimental sound (and radio) artist Gabriele de Seta. Apart from assisting with tech and sound, he will also help with translations as he is a fluent speaker of Mandarin.
We'll broadcast on stream via datscharadio.de, but also locally via micro-FM transmitters. This means that you can bring your radio, maybe find a place in the vicinity, sit down, listen and relax. The frequency is not yet decided upon, you'll find it published in due time on this blog and social media.
Our forecast for the 22nd of January
Live concerts: Mabel Wang (Guzheng – Chinese zither) and Ely Liang (Dizi – Bamboo Flute)
Talks: Charlotte Ming Chun, Catherine Lee (THAV and TAV representatives)
Field recordings: raw audio
Selected interviews: Audio walk through the Village led by Lily Liu
Rewat Panpipat (Poet); Orachacorn (Editor)
Gardening is not about keeping schedules and plants don't grow by the clock. Rather they follow their inner rhythms, they react to weather conditions, they communicate with fellow plants, living beings and matter in their environment. Gardening is most of all about caring and spending time with your surroundings. This newly planted radio garden in Treasure Hill invites you to come, listen, to contemplate, share and participate.

As we want to make this place as beautiful and flowering as possible, you may donate unwanted pot plants, flowers and/or vegetables :)
This post is also available in: Englisch